Hi, it's Diane from
Capadia Designs
and I am happy to be here with you this week. I am honored that Joy and Melanie asked me to return for a second Guest Designer week. I was Guest Designer for the week of March 8 - 12 in 2010. Last time I did a lot of Easter projects, however, for the next week it will be all Valentine's Day Projects. There is only about a month to go before Valentine's Day so it is time to get busy with all of those sweet and special cards, candy holders and other lovable projects!
I decided to try cutting some different types of materials for some of my projects this week. Quite a while ago I bought some Con-Tact paper at our local 5 & 10. I just grabbed the red color in a hurry and paid for it. Later I realized that I had purchased fuzzy, felt-like contact paper. This is the back of the paper (the wrapper is long gone). It is called "Ultra Covering" if you want to try to find some.
It occurred to me that it might be a good way to have my letters and shapes look "flocked" with out a lot of mess so I experimented with cutting the paper. I normally cut vinyl at medium speed, medium pressure and blade depth 4. This creates a "kiss cut" where the vinyl is cut and the backing stays intact. In this case, the material is much thicker and I thought it would be best to try to cut through the backing as well. After some experimentation I found that doing a 2 times multi-cut with the pressure at 4 and the blade at 5 produced a consistently clean cut. (You may have to experiment a bit to find the ideal settings for your machine).
You can hardly tell if the cut has worked when the mat is still in the machine since the thickness of the material hides the cut lines. If you look very carefully at the photo above, you might be able to see a few places where the cuts show.
By using multi-cut 2 times, I was able to get a very clean cut that lifted from the mat easily.
In one of the first attempts, the blade kept snagging in one place on my heart design. I think this was due to the pressure being set at 6 - just a bit too high.
I didn't think I could cut a perfect mirror image of the curve, however, I was able to trim both sides of the heart evenly so these cuts can still be used.
The heart I used is from the Wedding cartridge. This is a solutions cartridge and I believe it has been discontinued. If you can find it, I would highly recommend picking it up. There are lots of lovely images and some nice favor boxes, including a couple of pillow boxes.
I used Design Studio to help me set up the cut to use the least amount of material. In the screen shot above you can see that when you enter two hearts directly from the keypad they take up more room than they did when I rotated each heart and slid them together on the mat. I like being able to see how the items would cut straight from the cartridge and then to see how I can improve on the cut with Design Studio.
I also always use Design Studio to help me figure out the right size for the cuts on my cards. I set up guideline card blanks and then I can see exactly how big to make each element for the card. It also helps me to decide whether to make a horizontal or a vertical card. I knew I didn't want to cut the "Sweetheart" word any smaller than 1 1/2 inches to keep the lines of the letters from becoming too thin. I could see that the word would not fit at this size on a vertical A2 card.
Here is the keypad screen shot showing the location of the "Sweetheart" cut.
I thought the "Conversations" Cuttlebug folder would be perfect to emboss the background. This is a five by seven inch folder so I was able to selectively place my card layer (cut at 4 x 5 1/4 inches) to have the embossing include the words on the hearts that I preferred to show. I used 140 lb watercolor paper to get a lovely thick embossed layer.
When I was ready to add the word to the card, it was easy to peel off the backing because this material is much thicker than vinyl.
I used the section I peeled off to check the placement one more time since the sticky backed material would not be easy to move once I got it on the card.
Here is a close view of the fuzzy word on the card front. I like all of the texture from the embossing and the dimensional word.
I used my Creative Memories Multi Purpose tool to help guide the sticky cuts into position. The cut can be moved a bit if you are careful not to push it down firmly.
The finishing touch was this red faceted gem which is one of the
Vintage Jewels
from
Creative Charms
.
Here is the final card. The red card base is "Pure Poppy" from Papertrey Ink. I wish you could touch it to feel the thick embossed layer and the fuzzy heart and word!
Here is another Valentine's card in a much more traditional style. I cut the sentiment from glitter cardstock. You can read all about this card on my blog,
Capadia Designs
, at
THIS POST
.
Don't forget to leave a comment to have a chance for the Country Life cartridge. I look forward to sharing a sweet project with you tomorrow!
Be sure and check out Joy's and Melanie's personal blogs for more creative goodness at
Obsessed with Scrapbooking
and
Courtney Lane Designs!
Have a great day!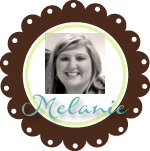 Subscribe to Everyday Cricut
to learn more about ways to use the Cricut in your cardmaking and scrapbooking!

Subscribe to Capadia Designs